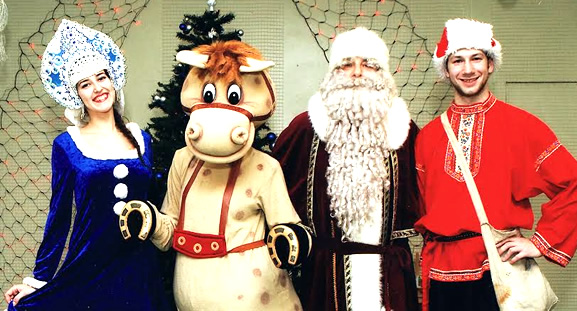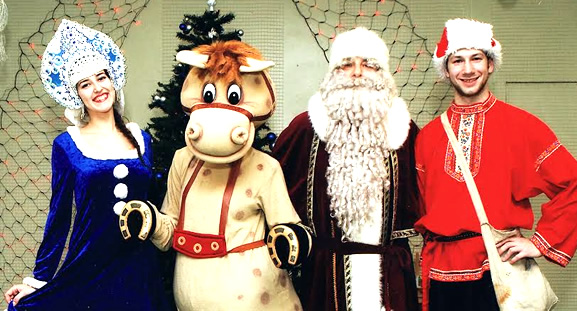 Do you liked our nice mascot costumes? We offer the service of events organization with custom mascots. All you need to do is to provide a rough scenario of the planned event and chose suitable costumes – everything rest will be the responsibility of our professional animators. They are the true experts in impersonation! The team of creative actors is ready to fulfill all your requests and organize an outstanding holiday show.
We take on arrangement of considerable children's holidays with courage – matinees, New Year's parties, thematic evenings and other. Owing to long experience of interaction with children, we are proud to be able to apply individual approach to every age category. Young children and older ones – all of them are expecting the holiday to bring joy, miracles and surprises. What can be more joyous than the big fairytale characters and favorite cartoon heroes? Mascots-animators are a great solution for events organization with custom mascot costumes. The dream of any child is the holiday orchestrated by his or her preferred character. You can touch this imaginary friend, pull its tail, have a nice chat and, of course, play entertaining games! If desired, mascots-animators can participate in a small performance – it is up to your requests and ideas.
Events organization with custom mascots implies organisation of a unique birthday party. Give your kid the sea of memorable impressions by inviting his or her favorite fairytale character – Shaun the sheep, Tigger, Minion or any other cartoon hero. Agree that it is way more pleasant to entrust organisation of the event with life size mascots to a true professional who knows exactly how to fascinate the kids and make them laugh! You, on the other hand, will be able to observe the holiday from the sidelines enjoying sincere emotions of your child.
Besides, events with life size mascots can be perfectly applicable for adults. The team of animators prepares festive corporate events or wedding with rich program which will definitely please your colleagues or friends – amaze your guests with a show featuring life-size mascots.
The main traits of our team specializing in events management with custom mascots are: high professionalism, individual approach and long work experience with children and adults. They are able to create an excellent mood, positive emotions and unforgettable moments of genuine joy!